Title:
Razorhurst
Author:
Justine Larbalestier
Genre:
Young Adult. Paranormal. Historical. Crime.
Publication Date:
June 25th 2014
Publisher:
Allen and Unwin
Format:
Paperback
Pages:
365
Rating:
5/5
The setting: Razorhurst, 1932. The fragile peace between two competing mob bosses—Gloriana Nelson and Mr Davidson—is crumbling. Loyalties are shifting. Betrayals threaten.

Kelpie knows the dangers of the Sydney streets. Ghosts have kept her alive, steering her to food and safety, but they are also her torment.

Dymphna is Gloriana Nelson's 'best girl', experienced in surviving the criminal world, but she doesn't know what this day has in store for her.

When Dymphna meets Kelpie over the corpse of Jimmy Palmer, Dymphna's latest boyfriend, she pronounces herself Kelpie's new protector. But Dymphna's life is in danger too, and she needs an ally. And while Jimmy's ghost wants to help, the dead cannot protect the living...
I received this book from the publishers for review in exchange for an honest review. All thoughts in the review below are mine.
I think I should begin this review by mentioning how excited I was for the release of Razorhurst. I happened to find it randomly on Goodreads one day and I cannot even begin to explain my feelings. I think I even fangirled to my mum about it and said something like 'it's a 1930's, Underbelly-ish, ghost story for YA'. She told me to calm down. As you can probably guess, that didn't work so well.
I love absolutely anything and everything that is set between 1914 and 1945. That being said, I don't often read things set in the 1930's at least not anything that hasn't just been the lead up to WWII. However, the late 1920 and 1930's are my favourite times in Australian history. I find Australian history, in general, rather boring but that period is amazing. Razorhurst is a fictional version of that time period, of course, but it's based on some real events- mainly the Razor gangs of Tilly Devine and Kate Leigh. If you're interested in this sort of thing, I suggested to check out Underbelly Razor before you read Razorhurst, it just gives you a real good understanding of the time if you're not familiar. (Plus, look at those costumes!)
Okay, onto the actual book now! Razorhurst is set in Surry Hills, a suburb of Sydney, and focuses on two characters- Kelpie and Dymphna. It is a multiple POV book which is often a bit off-putting for me, but the girls have such different voices that it made it easy to tell between the two of them. Kelpie lives on the street, she's got no family, no money, nothing but she can see and speak to ghosts. Dymphna is the opposite, she's the 'best girl' for one of leading crime bosses, she's got money and she's strong and independent but she's called the 'Angel of Death'. Dymphna decides to take Kelpie under her wing and that's where the real action begins.
The narrative swaps between the two girls, but it also flickers into both Kelpie and Dymphna's pasts as well as a few others. These snippets of the past are like little story in between the actual chapters, there are ones telling where Kelpie grew up and all the different ghosts she saw. They were incredibly interesting to read and they always connected in some way to the actual story. I don't remember ever reading a book that does this, but I really, really liked it.
The characters are amazing, I love both Kelpie and Dymphna but the smaller characters are also wonderfully written. The writing itself is wonderful too. Not only is it enjoyable to read, there are certain slang words that have been used from the 30's to give it more of that realistic feeling and other parts of the language are very typically Australian, which was very interesting to read. The story itself is pretty fast-paced, the action starts almost right away and it doesn't really stop until the end of the book. Therefore, it was a pretty quick read but it also had me on the edge of my seat guessing what was going to happen next. The entire book takes place in the one day, so you can probably imagine how fast-paced it is for yourselves!
Finally, I want to mention two last things about the book…kind of. Firstly, it's a beautiful book. The cover is magnificent and very period appropriate which makes me incredibly happy. Also, at the start of every chapter the first few words are typed in this art deco font which really adds to the 30's feel of the book. What can I say? I love it when publishers and designers put a lot of work into their books, and I think Allen and Unwin is one of the best at this. Lastly, I want to mention the acknowledgments at the end of the book because Justine Larbalestier mentions some of her influences of the book. The two main ones are The Harp in the South by Ruth Park and Foveaux by Kylie Tennant, not only does it make me want to read these books but you can see through all the different books she mentions that Justine Larbalestier put a hell of a lot of work into researching for Razorhurst and I think that really shines through in the novel. Of course, that makes me very happy.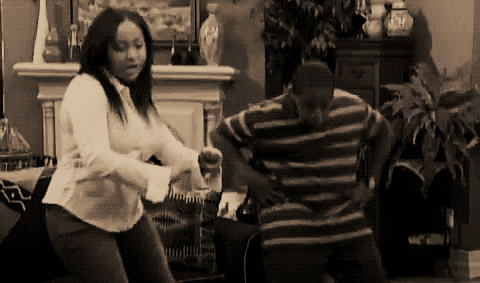 So as you've probably guessed from this ridiculously long review, I really, really love Razorhurst. It's definitely become one of my new favourites which means I probably won't shut up about it for at least of a couple of years. I apologise to you all in advance!
Thanks again to the wonderful Lara of Allen and Unwin for sending this to me for review and for letting me partake in the blog tour. And now...it's your chance to win a copy of Razorhurst! The giveaway will run for a month, so you have until the 25th of July to enter for your chance to win! Please note, it's only open for Australian residents and anyone caught cheating will be disqualified immediately. Good luck guys!
a Rafflecopter giveaway