2015 is going to be sort of a weird year for me. I'll be starting my second year of University in March, and I've finally changed the course I want and I've selected subjects that I really want to do. However, in July/August, I'm travelling overseas to the U.K for a study abroad program. I'll be studying in Wales, but I'll also be travelling around Europe to see family and whatnot. Basically, 2015 is a busy year.
With this in mind, you'd think I would be reasonable about the amount of books I'll be able to read. I won't be able to take my entire book collection along with me! But no, instead I've joined about 50 million challenges…
So I'm going to try and read 10 books by debut authors in 2015. I realised this year that I didn't really keep up with new releases, so this is my way of combating that.
Since I'll be travelling through England, I figure what's better than reading my way through too? Oh, I forgot to mention that rather than listing all the books I plan to read for each challenge, I'll link you to the Goodreads shelf that I've created for each challenge.
The Books.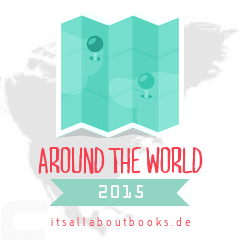 Thank you to Ebony who bought this challenge to my attention. I get the feeling I'll be reading lots of books set in Europe this year, but I'd still like to read some more diverse books. Also, I'd be interested to see how many books I end up reading that are set at home, here in Australia.
Again, this one is on Ebony! I'm sure I don't have to explain this one now.
The Books.
So those are the challenges I am signing up to. There are a few others challenges I'm setting myself but those will have separate posts! Please tell me how crazy you think I am in the comments.